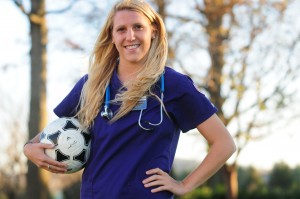 (The Breeze) For Katrina Berlin, juggling doesn't stop on the soccer field.
The junior balances her strenuous nursing major with soccer and several other extracurricular responsibilities.
To manage her workload, Berlin follows up most long days of obligation with a trip to the library. It isn't just a cram for the final exam; it's a typical day for Berlin.
"It's a lot of balance having a social life, soccer and nursing," Berlin said, "but I'm getting better at it."  [Read more…]