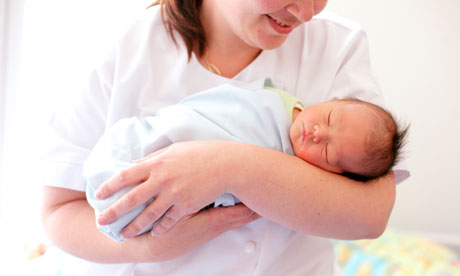 (The Guardian) Lives of babies are being put at risk by a shortfall in the number of specialist nurses at neonatal units in Wales, a charity is warning in areport published by the Welsh assembly.
The charity Bliss, which works to support premature and sick babies, says that much more work needs to be done to safeguard vulnerable babies and their families. It claims: "This shortfall in nurses affects every health board and every unit. This critical nursing shortfall is putting babies' lives at risk."
In the report, members of the assembly's children and young people committee conclude there is "a significant shortfall" of neonatal nurses across all health boards in Wales. It suggests around 80 extra nurses are needed.
The committee says it is "alarmed" that a shortage of staff has resulted in a number of health boards relying on paediatricians rather than dedicated neonatologists to support their neonatal services.
Members call on the Welsh government to ensure that local health boards have detailed plans for addressing medical and nursing shortfalls and to ensure that any baby being born in Wales needing neonatal intensive care is cared for by a neonatologist.
There are 13 neonatal care units in Wales. Around 4,000 babies are admitted to these neonatal units each year – approximately one in nine babies born in Wales.
The chair of the children and young people committee, the Labour assembly member Christine Chapman, said: "While we recognise that recruitment and reconfiguration exercises have been introduced in many areas across Wales, we remain extremely concerned about medical and nursing staffing levels in local health boards across Wales.
"We know that staff in neonatal units across Wales work under intense pressure, and we believe that there is an over-reliance on the goodwill and dedication of professionals to keep under-resourced units running.
"Although we have seen progress, more improvements are needed. We want to see action, both locally and nationally, to ensure a consistently high-quality service for our most vulnerable babies."
Aled Roberts, the Welsh Liberal Democrat spokesperson for children and young people in the assembly, said: "It is clearly unacceptable to expect all staff to work in theses pressurised conditions and without their dedication and hard work there would be a serious risk to patient safety."
A Welsh government spokesperson said the report recognised that improvements had been made but added: "However, the Welsh government acknowledges further improvements are needed if we are to provide consistent high-quality care. We believe that service change across NHS Wales will help deliver those improvements."